English Language Arts - Writing - Reading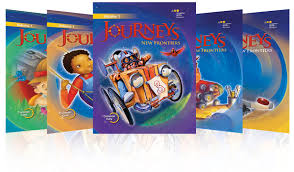 Learning to read is an excursion into the unknown. It's about meeting challenges head-on and gaining confidence with each victory. Preparing students for this voyage requires a program that lets teachers introduce the right discoveries at the right time. When things begin to line up, you can see confidence start to shine in students' eyes. Journeys is a comprehensive K-6 English language arts program. It provides an instructional system for reading both literature and informational texts, for acquiring foundational skills, and for developing mastery of speaking, listening and writing.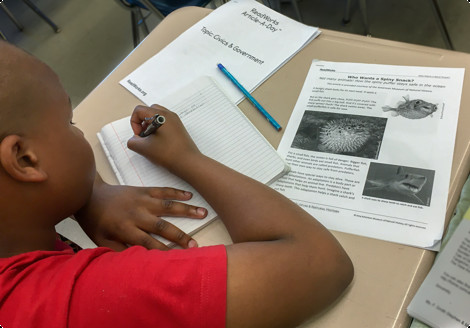 Background knowledge, vocabulary, and reading stamina are key to comprehension. Article-A-Day systematically builds all three with a research-based routine that includes reading nonfiction texts, writing, and oral sharing.Research has also proven that reading multiple texts on a related topic can build vocabulary and knowledge exponentially more quickly than reading unrelated texts. Students spend 10 mins each morning reading passages and answering questions related to the text.