Thomasville City Schools' 1st grade Jerger Elementary students celebrated the finale of their participation in Malcolm Mitchell's READBowl Competition that tracked their in-class reading minutes. The students also tracked their out of school reading minutes for four weeks. Pictured above is Julie Rasmussen's 1st grade students who each received a participation certificate.
Author, Superbowl Champion, and former Georgia Bulldog football player Malcolm Mitchell founded Share the Magic Foundation in 2016 with a sole purpose: to transform the lives of children through literacy. Mitchell believes that literacy is the foundation for success in all areas of life. Through In-School Programming + Virtual Reading Challenges, Read With Malcolm literacy programs offer an innovative approach to reading. READBowl is the nationwide reading competition for Pre-K through 8th grade classrooms designed to inspire students to read and provide teachers with a free platform to motivate students to increase reading minutes in school. Beginning the week before the College Football National Championship, READBowl culminates with the crowning of the National Reading Champions on Super Bowl Sunday!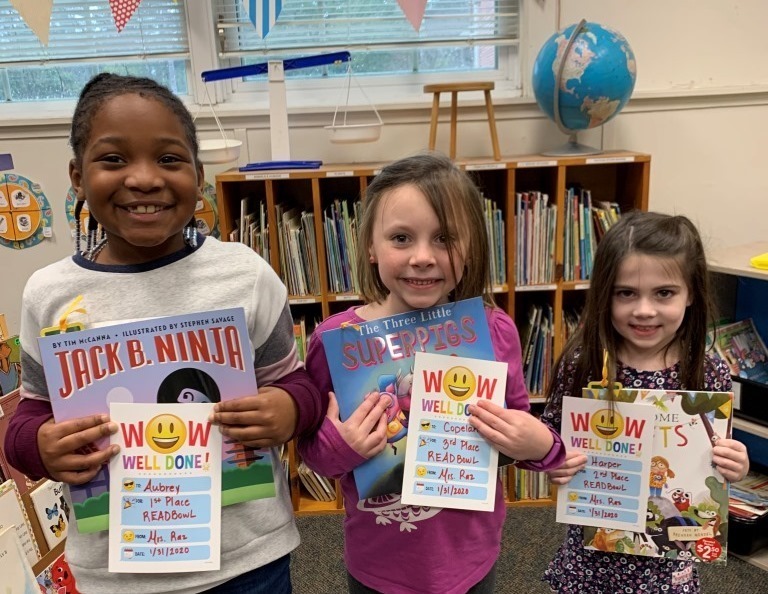 Julie Rasmussen's top 3 winners received a book: 1st place - Aubrey Spivey, 3rd place - Copelan Young, and 2nd place - Harper Edwards.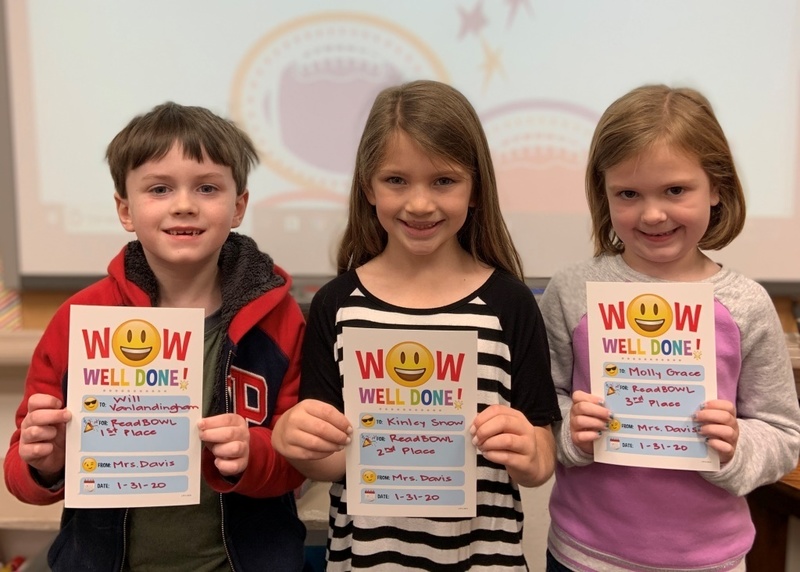 Laura Ann Davis's top three winners received books: 1st place - Will Vanlandingham, 2nd place - Kinley Snowand, and 3rd place - Molly Grace Carney.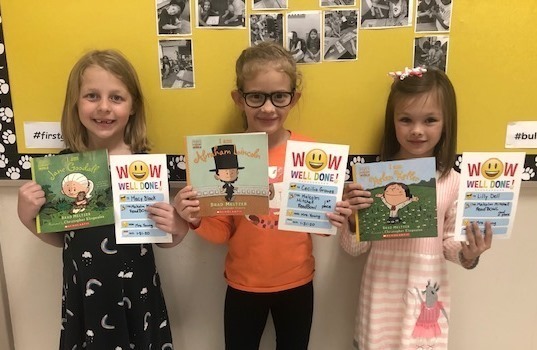 Laurie Young's top three winners received books: 3rd place - Macy Black, 1st place - Cecilia Graves, and 2nd place - Lilly Dell.